Crunchy Meets Christian
I'm sure 'crunchy' means different things to different people.  To me, it means someone who leans toward a more natural or holistic lifestyle – choosing things like herbs over prescriptions or over-the-counter medications, eating whole foods instead of fast foods, utilizing practitioners like chiropractors, and taking other steps to achieve true health rather than always chasing symptoms and simply trying to take a band-aid approach to cover them up.
But what does a crunchy lifestyle have to do with being a Christian?  If you've been on this journey for awhile, you know that there are A LOT of different approaches out there with practitioners having all sorts of backgrounds and beliefs – some that do not align with Christianity.  Working with me allows you to be open about your faith and gives you the confidence to know that I won't lead you down any paths that might make you feel uncomfortable.
On the flip side, there are a LOT of Christians who could benefit from a crunchy approach to healing and life!!  The Lord has repeatedly been pointing this out to me for nearly a year – by nudging me to step out and start my own business.  When I was sharing this with a friend, and she so eloquently responded, "The Christian community could definitely use a little more crunch!"  And with that, The Crunchy Christian was begun!
Why Women's Health?
Quite simply, mainstream medicine is failing women.  All too often, the solution presented for everything from teenage acne to irregular menstrual cycles to painful periods to polycystic ovarian syndrome (PCOS) and so much more is always the same – hormonal birth control.  Heavy bleeding or diagnoses like fibroids are met with a recommendation to have a hysterectomy.  Sure, these "solutions" MIGHT control symptoms (if you're lucky); however they do nothing to solve the underlying problem(s).  My goal in working with women is to look at the big picture and piece it all together.  Then I can help you put a plan in place to TRULY begin to heal your whole body to achieve optimal health.
of women on the pill are on it for non-contraceptive reasons
of hysterectomies are medically unnecessary
of women have received conventional infertility services
My Story
Meet Denise Brusveen, MS
Hello!  I'm so happy you found your way here.  My story starts back as a child, really.  I grew up on a dairy farm in Minnesota.  I would often sneak into the barn and watch cows give birth quietly from a distance.  My older sister made fun of me and told me it was gross, but something about it captivated me.  I went on to attend college at UW-Madison where I majored in Dairy Science and Ag Journalism, but as my 4 years drew to a close, I decided I wanted to stay for more.  That interest in dairy reproduction didn't go away.  Instead it increased. So? I completed my master's degree through the Dairy Science department focusing my research on reproductive physiology.  During that time, I unexpectedly was "forced" to learn about human reproduction.  At first, I was not excited that I had to also take all of those classes, but in hindsight, what a blessing!
My desire to work with people instead of cows was solidified when my husband and I were blessed with our first baby.  We enrolled in the most comprehensive childbirth classes I could find (Bradley Method), and I knew from that point on that I would work with women some way, some how, for the rest of my life.
I became a birth doula a year later and got certified to teach Bradley Method childbirth classes the year after that.  Since 2010, I have given birth to two more babies of my own, attended 69 births as a doula, and have taught dozens of couples through my childbirth classes.
It hasn't all been roses though.  In 2017, I got lyme disease and was later diagnosed with mycoplasma pneumoniae.  I also discovered that we were living in a very moldy rental.  And I was dealing with several other life stressors.  Needless to say, my health bottomed out.  I was frustrated beyond belief that a) mainstream medicine let me down in a major way and b) I didn't have lots of money to go see the "best of the best" functional medicine doctors.  So what did I do?  I got to work on my own health!  I enrolled in courses, joined groups to learn from educated individuals, and chased leads on new ideas for what could help heal me.  After two years, I finally took some major leaps forward.  I've continued to heal more during this past year, but I'm still not 100%. 
I wish I could say that I leaned on the Lord through all of this, but that would be a lie.  When I first got sick, I was more worried about missing church (and communion) than I was about reading my Bible.  I put ALL the burden of healing on myself.  I forgot one major piece – the most important piece.  I have put all my faith in God, and he has led me to start this business.  I want to be for you what I wish I had for the past three years.   So here I am, and here you are.  I don't believe it's by coincidence.  And I cannot wait to work together!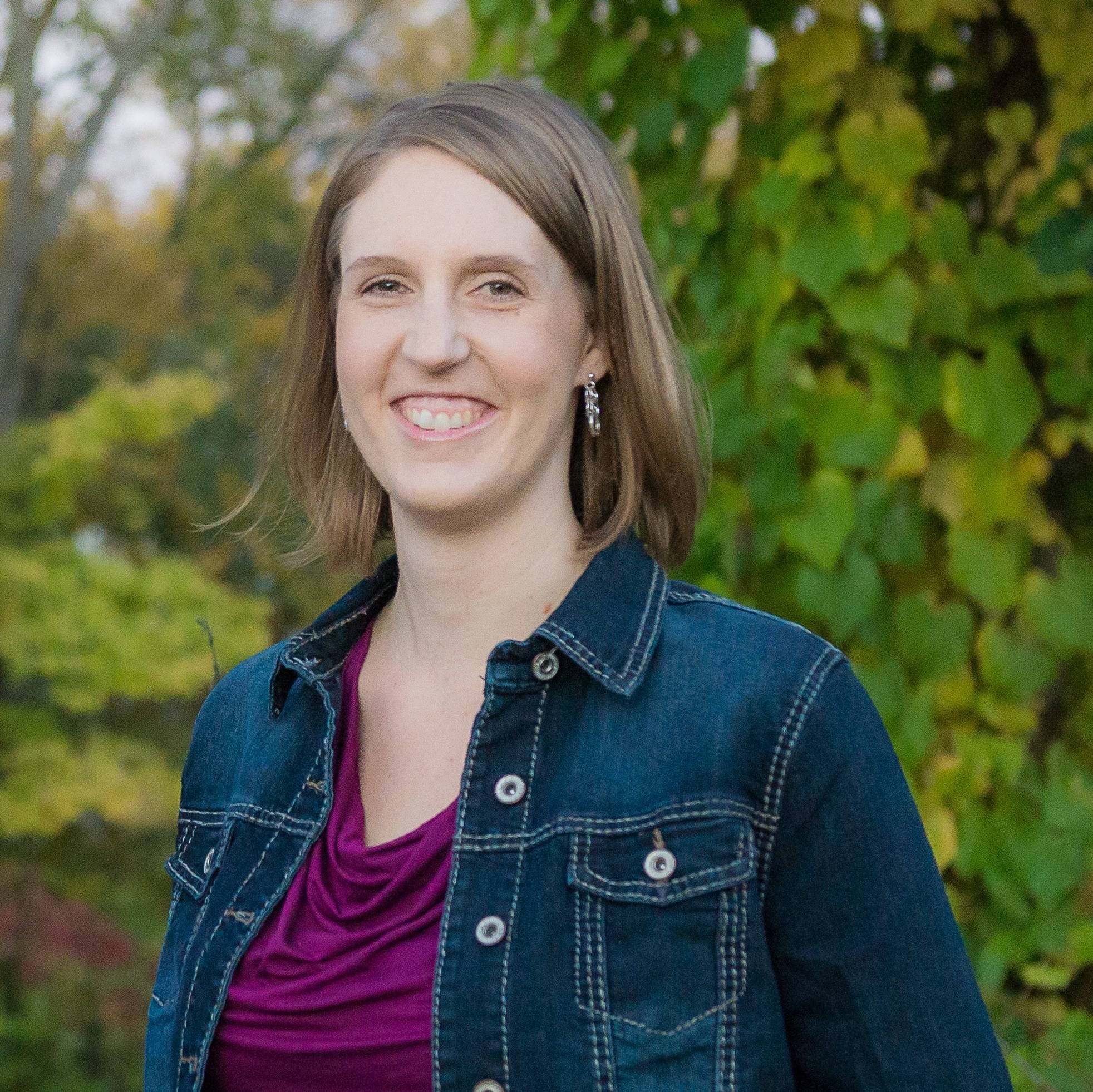 Education & Background
Certified Women's Herbal Educator by Dr. Aviva Romm – 2021 graduate
Hair Tissue Mineral Analysis (HTMA) Practitioner  – 2017-current
Childbirth Educator – 2010-2020
Birth Doula – 2010-2020
Hair Tissue Mineral Analysis Practitioner course completion  – 2017
Master of Science Degree – research emphasis in reproductive physiology
Bachelor of Science Degree – Dairy Science
Bachelor of Science Degree – Ag Journalism
In addition to running The Crunchy Christian, I am also homeschool my kids and spend a lot of time doing volunteer work in my community and state. My plate is full, but I wouldn't have it any other way!
Frequently Asked Questions
Is it acceptable for christians to use herbs for healing?
Absolutely!  When God created the earth and everything on it, he said, "Behold, I have given you every plant yielding seed that is on the face of all the earth, and every tree with seed in its fruit. You shall have them for food."(Genesis 1:29)  
What if I don't specifically have a women's health issue? Can you still help me?
Maybe!  One of the lessons I've learned along the way is that I cannot be all things to all people, and it is impossible to be an "expert" on everything.  That's why I've chosen to specialize in women's health and focus my continuing education there.  However, all health issues rely on underlying good health, which I very likely can help you to improve!
do you take insurance?
No.  Because I am not a licensed medical professional, I cannot accept insurance.  You MAY be able to use your HSA/FSA account though, depending on your plan.
what if I'm not a christian? can i still work with you?
Yes!  It wouldn't be very Christian of me to exclude you, would it?!  Seriously, it's ok if you don't consider yourself a Christian.  I promise I won't force my beliefs on you.
are you a licensed medical professional?
No.  I cannot diagnose, treat, or cure you of any illness or disease.  What I CAN do as a hair tissue mineral analysis (HTMA) practitioner and herbal educator is to teach you how to improve your health based on your symptoms and the information you share with me. 
what if i don't know much about herbs and natural remedies?
That's what I'm here for!  No question is too basic.  We ALL start somewhere, and I absolutely love meeting people where they are.  I will never judge you for "not knowing enough" just like I hope you won't ever judge me if I'm not as far along in my faith as you are!